The Utah Refugee Connection creates meaningful connections between refugees, the community, and public and private organizations which support refugees in developing self-sufficient and fulfilling lives.
Click Here to Support Utah Refugees Each Month 
Click the icons below to follow us on social media.
                         
DOWNLOAD THE FREE "SERVE REFUGEES" APP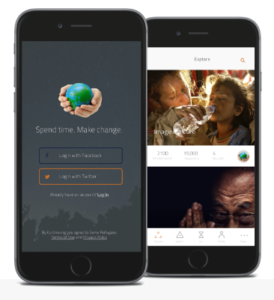 ---
THE DROP OFF LOCATION HAS BEEN MOVED TO LINCOLN ELEMENTARY IN GRANITE SCHOOL DISTRICT (SOUTH SALT LAKE)
(Please note that there is another Lincoln Elementary in the Salt Lake School District that is not set up to take donations. Please make sure to drop donations at 3700 South 450 East)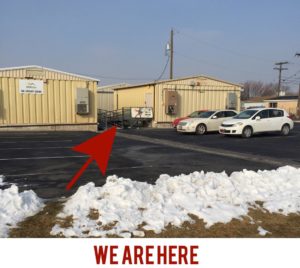 SERVE REFUGEES DONATIONS SHARE HOUSE
(Collaboration between the Utah Refugee Connection and Granite School District)
Temporary Location – Relocatable Building North Side of Faculty Parking Lot:
LINCOLN ELEMENTARY SCHOOL
3700 SOUTH 450 EAST, SALT LAKE CITY
MONDAY AND WEDNESDAY FROM 10:30 AM TO 3:00 PM
Please note that donation space is NOT inside the school. Look for "Serve Refugees" signs outside of the relocatable building. Please call if you have difficulty finding us.
Questions about drop-off donations? Call/Text (385) 202-3683
All other questions: Call/Text (801) 871-5903
CLOSED: January 15th, February 19th, May 19th, July 4th, September 3rd, November 19th-23rd, December 24th-January 1st 2019
---
Utah Refugee Services Office (Department of Workforce Services)
Resettlement Agencies in Utah:
CATHOLIC COMMUNITY SERVICES • 745 East 300 South • SLC, UTAH
INTERNATIONAL RESCUE COMMITTEE • 221 South 400 West • SLC, UTAH
Refugee Centers:
UTAH REFUGEE EDUCATION & TRAINING CENTER • 250 West 3900 South • SLC
REFUGEE & IMMIGRANT CENTER AT ASIAN ASSOCIATION OF UTAH • 155 South 300 West • SLC
GRANITE SCHOOL DISTRICT • 2500 S. State Street • SLC, UTAH
HSER NER MOO COMMUNITY AND WELCOME CENTER • 479 East 2250 South • SLC, UTAH
Some of Utah's refugee providers:

---